MRS. KRISTINA SMITH, PRINCIPAL
Dear Families and Community Members,
Welcome to the 2022-23 school year! We are excited to welcome our students and staff back for a year filled with learning and growth. Our staff has been hard at work preparing for the upcoming school year. Staff members have been attending training sessions on our new ELA curriculum, as well as training on how to better support our students' emotional and behavioral needs. Our motto this year is "We are One!" Every student that walks through our door is a part of our community, and every staff member is here to help each student succeed. WE are doing this as a team!
Another phrase you might hear your child use a lot this year is "Honor the Fort". This is something we are passionate about as a staff. When students join our Old Fort Elementary community, we want them to feel like they belong to something bigger. This is where this phrase comes into play. As you travel around the building, you begin to see Honor the Fort show up in more and more places. You will hear students and staff saying this statement as well. Our Positive Behavioral Intervention and Supports (PBIS) team is working to develop ways to increase our student involvement and acknowledgement system as they continue to learn how to honor the fort! It is our goal to have every student understand what the phrase means and how they can demonstrate each aspect of it.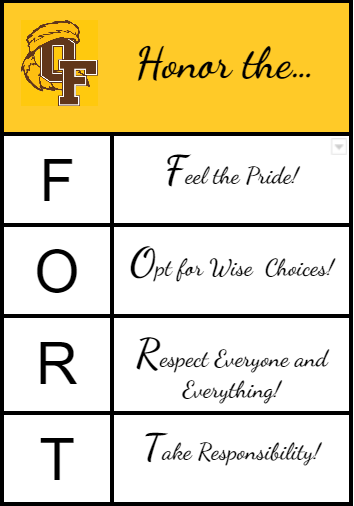 Finally, I would like to say how much I look forward to the upcoming year and the great things our students and staff will be accomplishing! I am so proud of how our students are always willing to lend a helping hand, support one another, and never give up on being better at all they do. I look forward to another great year working with the students, staff, and this great community as we all Honor the Fort!
Please know that my door is always open, and I welcome your input. Do not hesitate to contact me if I can be of assistance. I can be reached daily at the school between 7:30 a.m. - 3:30 p.m. or anytime by email at ksmith@oldfortschools.org.
Your Partner in Education,
Kristina Smith, Principal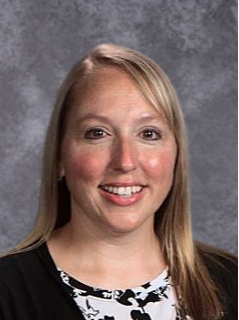 MRS. BREENA LOFQUIST, ASST. PRINCIPAL
Welcome to our 2022-2023 school year! It is a privilege and an honor to return to my alma mater as the assistant elementary principal and district curriculum coordinator. I am very excited to be in this position, and am looking forward to working with Mrs. Smith in making this a fantastic school year!
This upcoming school year will mark my 16th year in education. My choice to move out of the classroom and into administration came from a strong desire to rejoin Old Fort School's rich traditions and academic excellence.
In my role as the Assistant Principal and Curriculum Coordinator, I will hold the education of students in the highest regard. I believe in meeting the needs of all students academically, socially, and emotionally. Fostering a positive learning environment where students thrive is essential. I will work diligently with teachers, parents, and community members to ensure student success and to prepare our students for their futures.
I am certain that I am as excited as our students and staff for this upcoming school year. Please know that my door is always open. I whole-heartedly welcome your input as parents and community members and am looking forward to celebrating all of our wonderful successes with you throughout the upcoming school year. I look forward to a strong partnership with all stakeholders to ensure that our students experience success each and every day.
If you have any questions or concerns please do not hesitate to contact me via email or phone. I can be reached by email at blofquist@oldfortschools.org or by phone 419-986-5166.
Here's to a wonderful school year! Go Stockaders!
Breena Lofquist