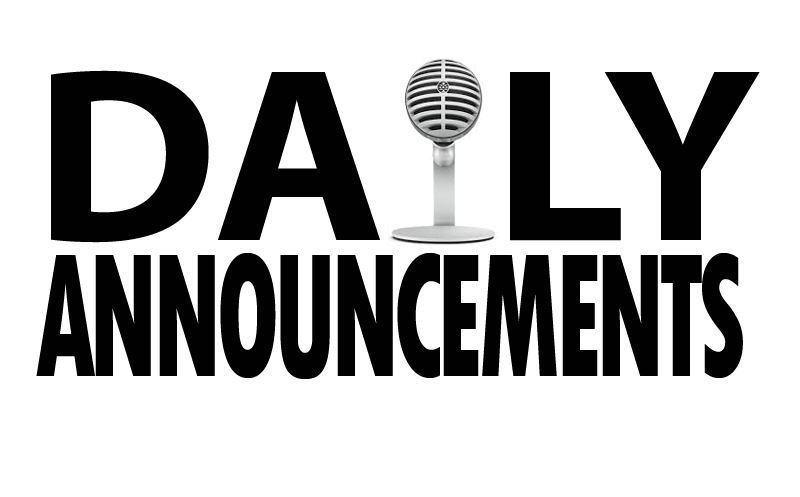 HS Daily Announcements
Courtney Baker
Wednesday, March 11, 2020
Old Fort High School
Tuesday September 29, 2020
Any HS boy or girl interested in signing up for bowling this winter, please sign up on the athletic bulletin board by the gym!
Attention Science Club Members: Please go into Google Classroom and vote for officers by tomorrow.
Students - please remember to put your items INSIDE your lockers!!! If there are items sitting on the floor, they will be confiscated or thrown away. Thank you for your help in this matter!
Congratulations to the golf team on their 2nd place finish in the SBC this season!