The Seneca County Chamber of Commerce is seeking nominations of educators who have exemplified vision, leadership, and commitment to the improvement of education in our community. Students should nominate a teacher that has inspired them to be the best they can be. Parents should nominate teachers that have challenged and helped their son or daughter to achieve what they thought was impossible. Teachers may nominate a co-worker who goes above & beyond for their students. Outstanding Educator Award nominations may be made at the link below. The deadline for nominations is July 5, 2022. We'd love to see an Old Fort teacher recognized for the tremendous work they do with our kids! Thank you.
https://www.senecaregionalchamber.com/surveys/outstanding-educator-award-nomination-form
There is only 11 days left to order your school supplies through 1st Day School Supplies! July 1st is the last day! Here is the link to order:
http://1stdayschoolsupplies.com/kits.php?sid=82622
. ALSO, would you like to donate a box? Just follow the link and click the blue "Donate A Kit" button and select a grade and kit. (image shown below) We hope everyone is have a great Summer!
Celebrating Colin Nutter's 1300+ points in his HS career at last night's board meeting. Good luck at Sienna Heights, Colin! (You could say he's got a slight height advantage over Mrs. Cobb!)😊🏀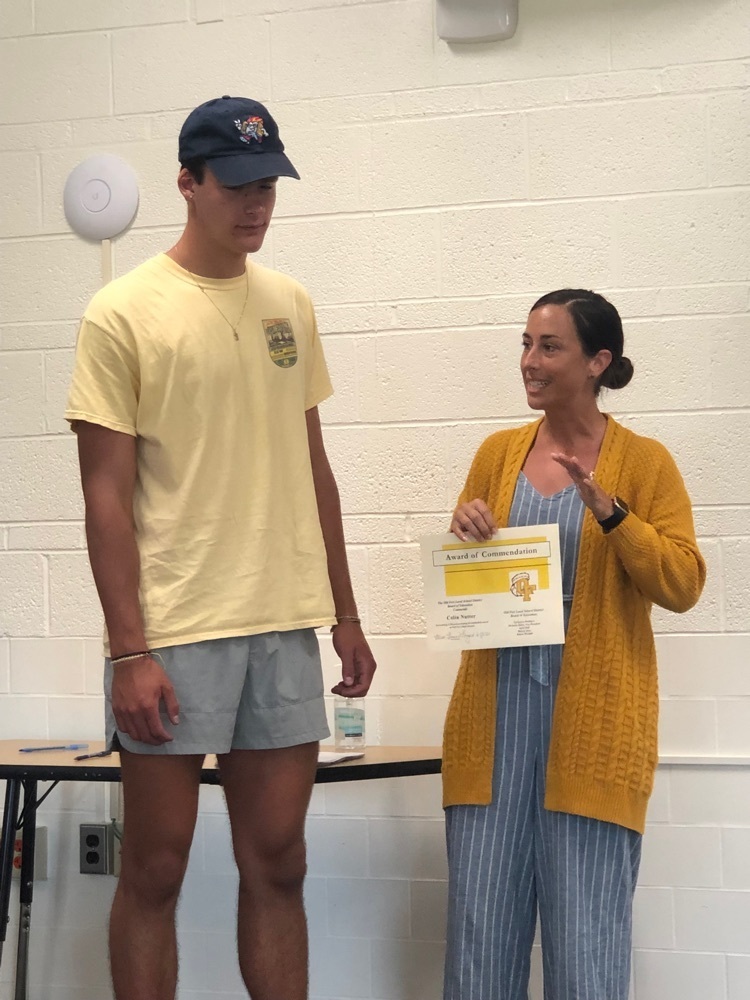 A weekend to proud of for sure... Evan Combs tied for 9th place in the State Pole Vault competition yesterday, just missing podium by one spot. Currently Evan is tied for the best Freshman pole vaulter in the state and tied for the 5th best Freshman in the country. Yesterday was fuel for the fire... got a taste of it, and he'll be back for sure! Macie Miller was one of only two D3 runners today to make podium for both the 1600 and 3200 meter runs. Setting new school records of 5:01.51 in the 1600 and 11:08.13 in the 3200, Macie continues to shine as one of the top distance runners in the state! So proud of our entire Track & Field team on another great season! Looking forward to several more trips to state for Macie and Evan in the future.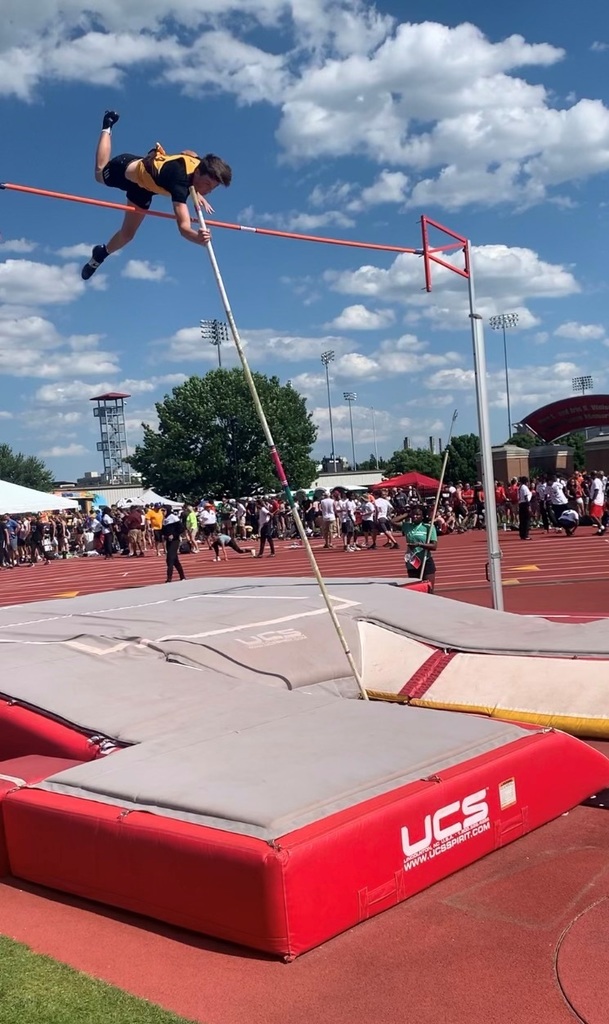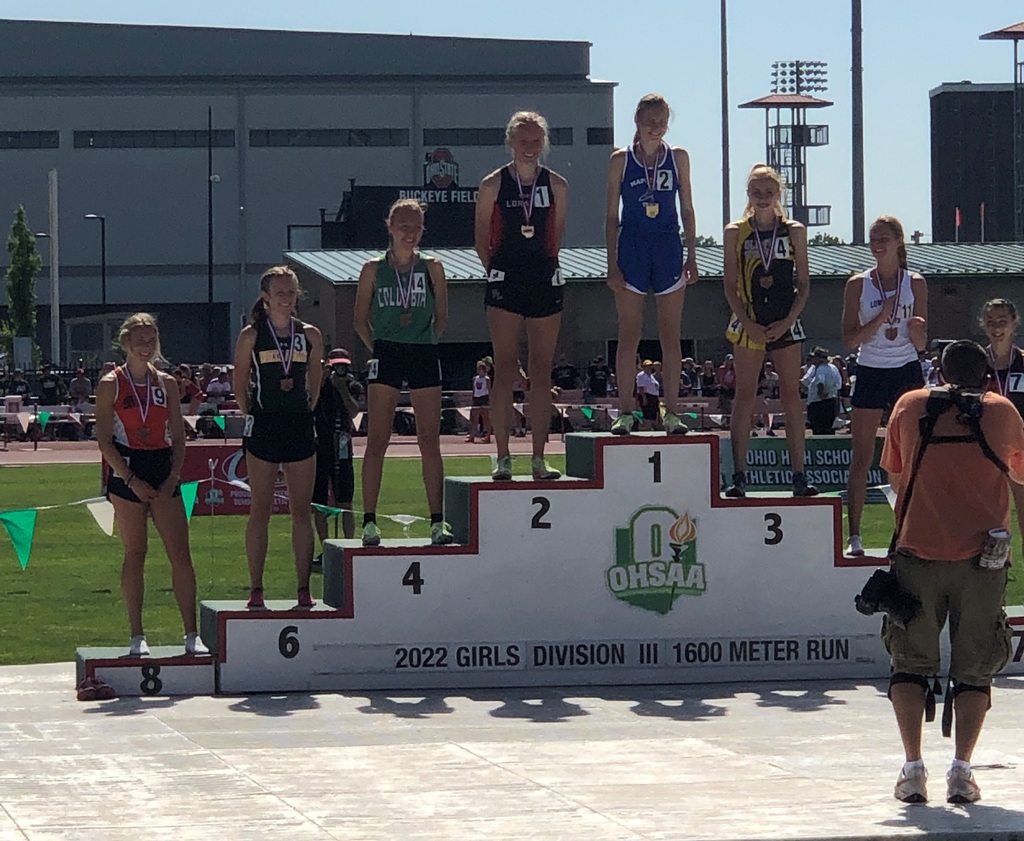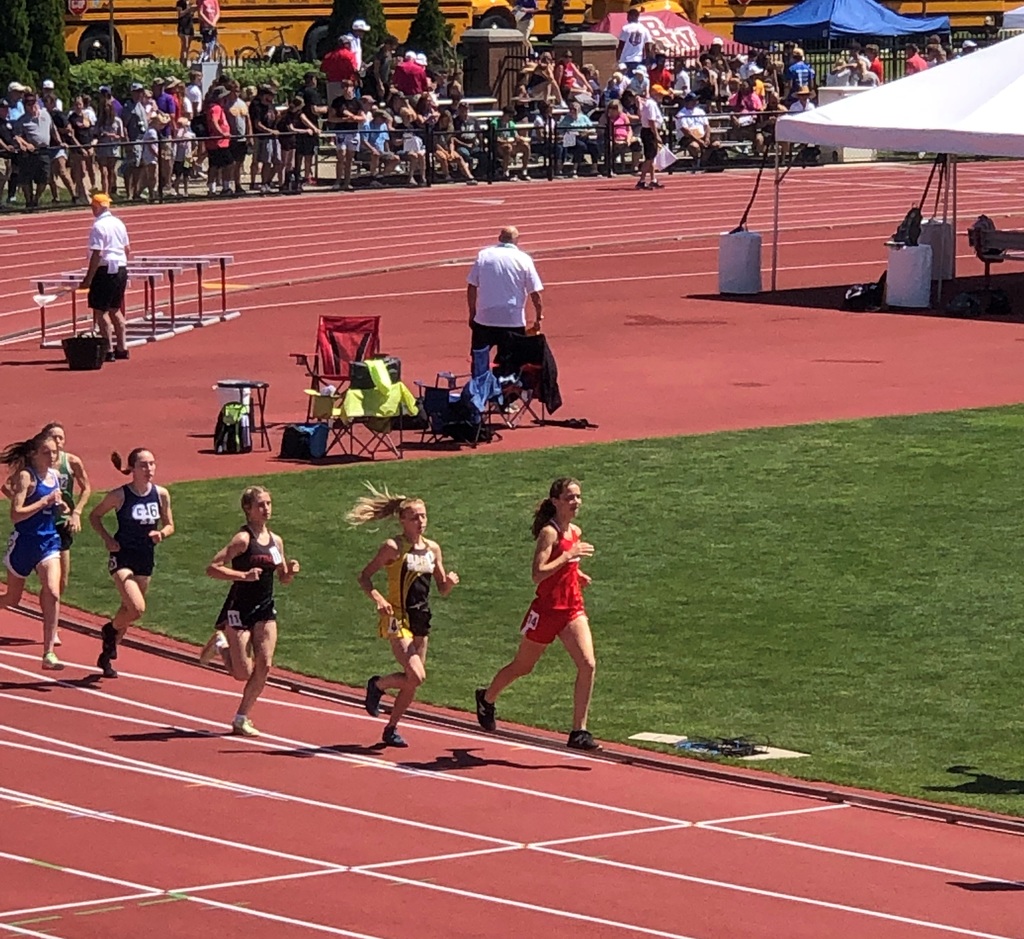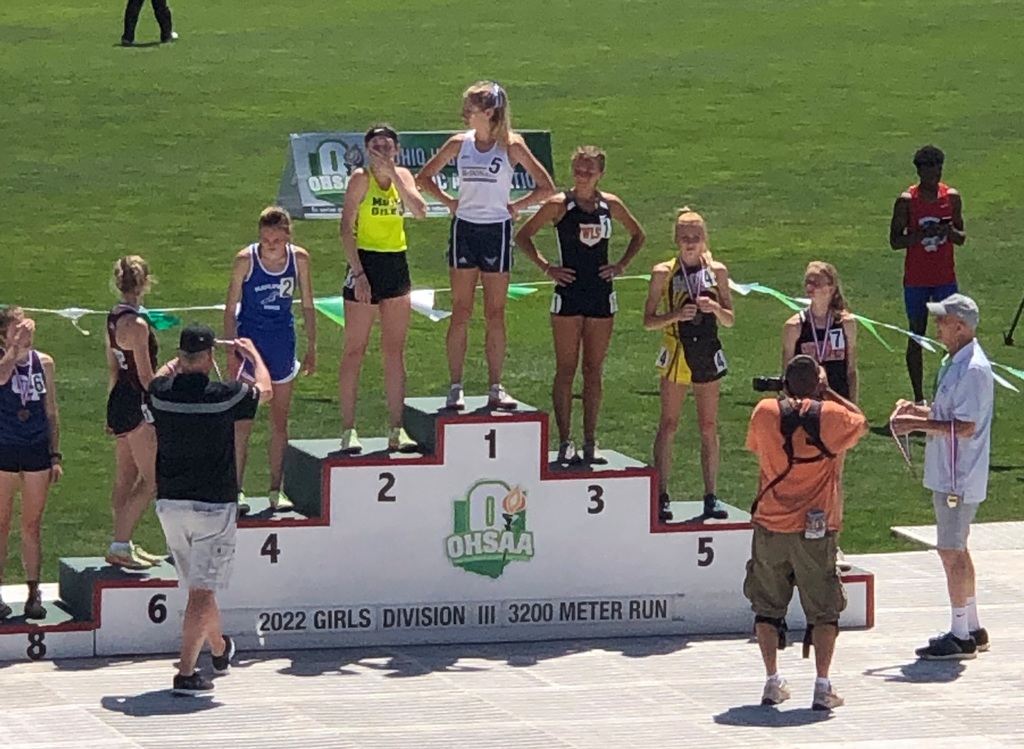 Hey Parents... if you haven't purchased your 1st Day School Supplies kit for next year, now is the time to do it! Starting today, we are competing in 1st Day's 50 Kit Challenge! If we sell 50 kits from now through June 9th, we'll be entered to win $2,500 worth of school supplies! Don't wait, order today and help us qualify to win!!! Order Now -->
http://1stdayschoolsupplies.com/kits.php?sid=82622

Tickets for this weekend's State Track and Field Championship at Jesse Owens Memorial Stadium in Columbus can be purchased at
www.ohsaa.org/tickets
. The website will take you to tickets through Ticketmaster and are completely digital. Cost will be $13 for adults and $10 for students. A separate ticket will be needed for Friday and Saturday, if attending both days.

Our State Track participants, Evan Combs and Macie Miller, will be heading out for Columbus on Thursday at 1 PM. Please feel free to stop by the school and cheer them on as they head out to compete for a state title! Great job Stockaders!
What a night for Macie Miller at Regional Finals in Port Clinton! Macie took 1st place in BOTH of her events! She set a new school record of 5:07 in the 1600 (breaking Alexa Stults's record of 5:16 set in 2008). She also set a new school record of 11:08 in the 3200 (breaking her own record of 11:35 set at SBC's). The girl was on f-i-r-e! Good luck to Macie Miller and Evan Combs as they advance to State next weekend! Way to represent Old Fort well!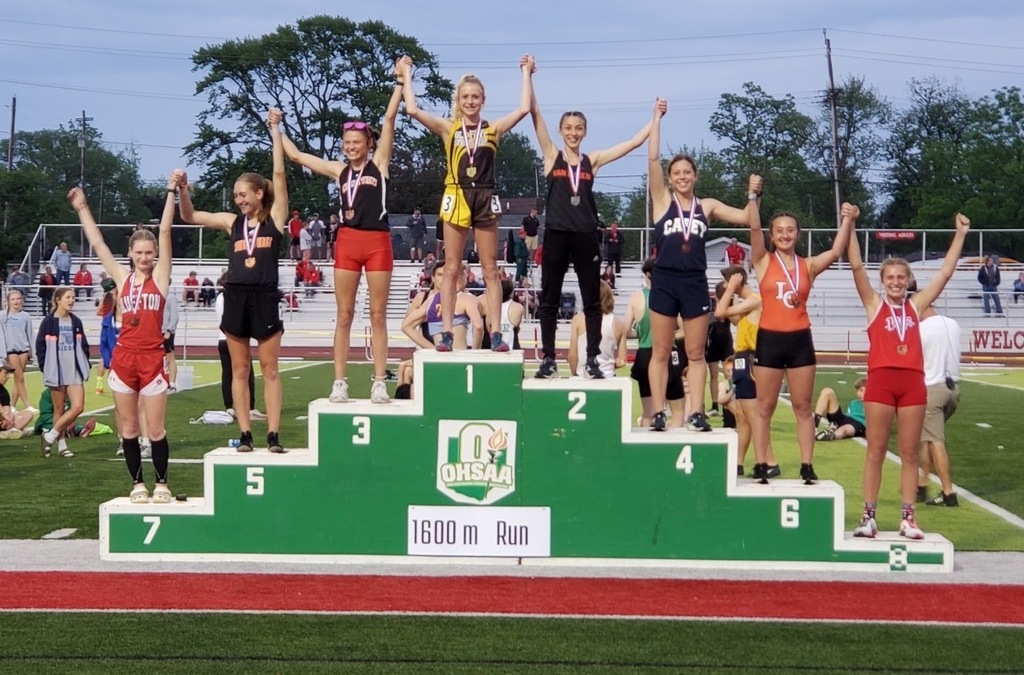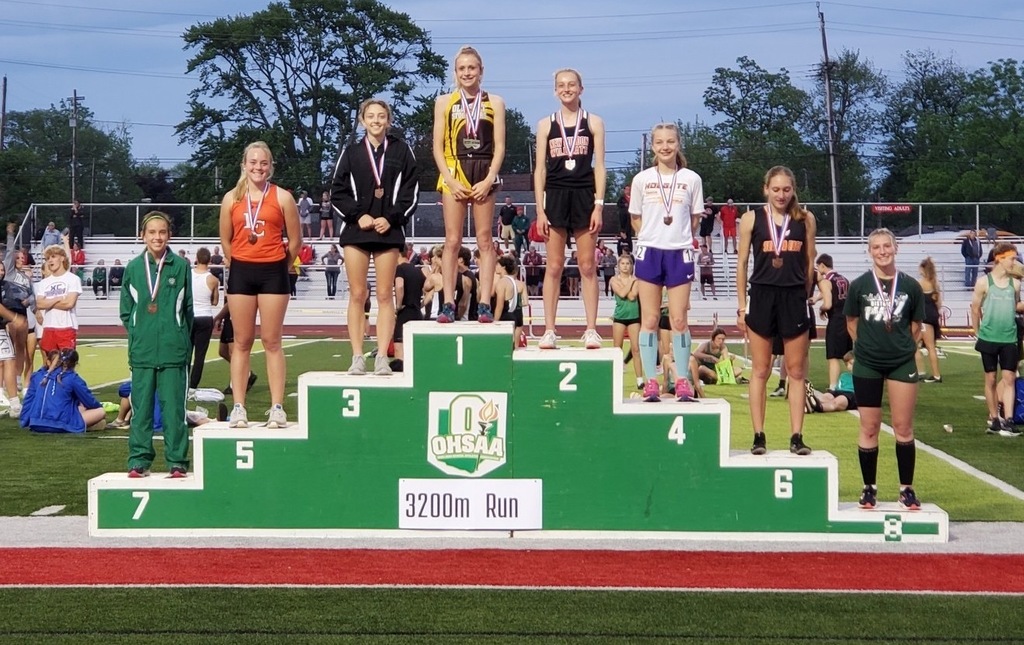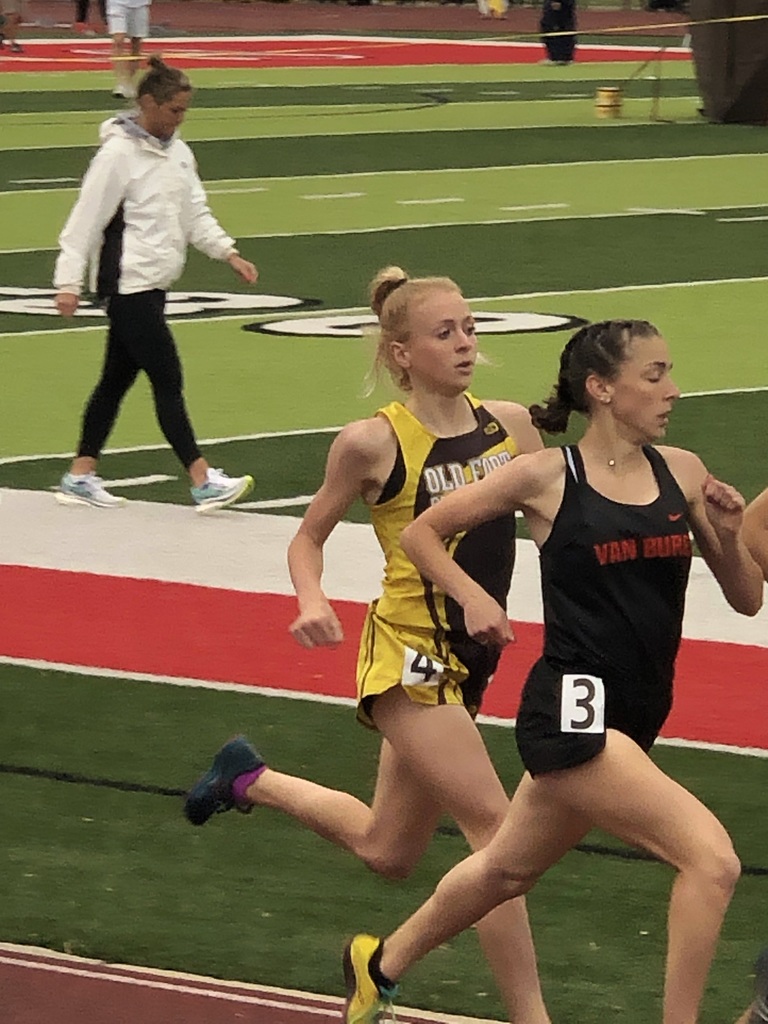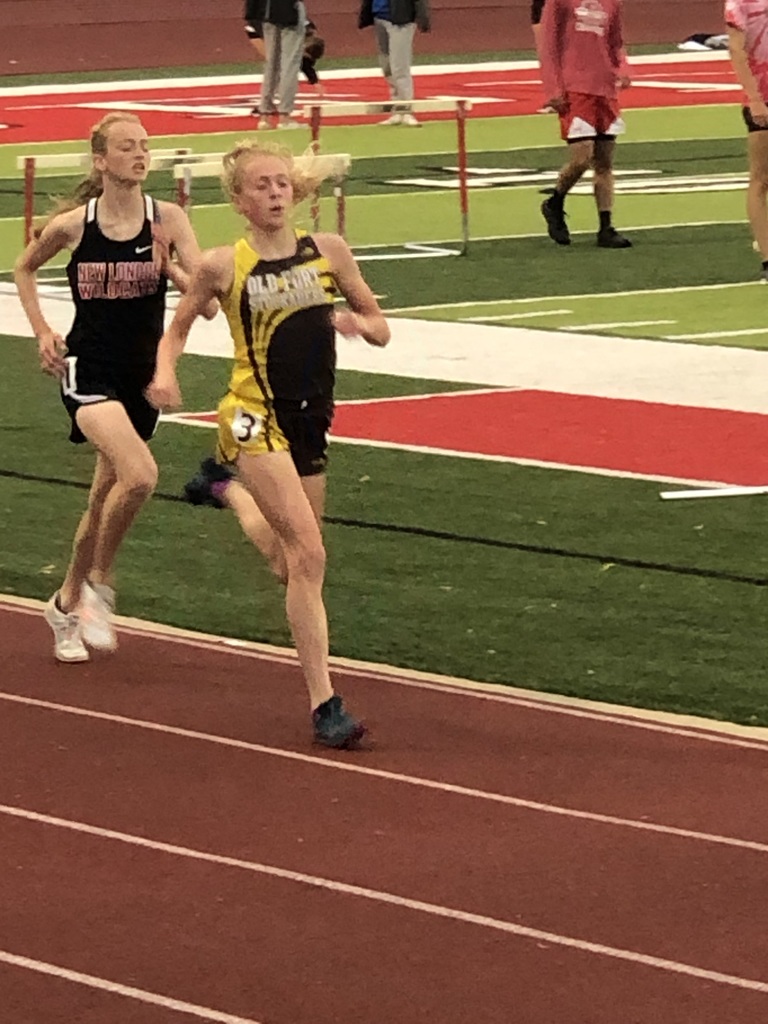 Congratulations to Kristin Baker, who placed 6th at Regional Finals tonight in the 300 Hurdles. Way to go, Kristin!

The District Baseball game scheduled for Wednesday, has been moved to Tuesday, 5/24, due to the predicted inclement weather. The game will start at 4:30 PM at Clyde HS baseball fields. Tickets for the OF vs Norwalk St Paul game must be purchased online at
www.ohsaa.org/tickets
. There will be no cash taken at the gate.
Parents of incoming preschoolers, kindergartners, 7th graders, and seniors: Please be sure to schedule your child's immunizations ASAP for next school year. Call your child's doctor, the Seneca County General Health District @ 419-447-3691 ext 6333, or the Sandusky County Health Department @ (419) 334-6377 now if wanting to get scheduled by June or July! If you are wanting to fill out an immunization exemption form for a student, these can be found in the school offices. Immunizations need to be completed or in process by the beginning of the new school year. Otherwise, students may be excluded from attending school. Please send in a copy of the updated vaccination records or exemption form to the school office at your earliest convenience. Thank you! - Mrs. Hartman

Congratulations to OF Baseball taking the Sectional Title by beating New Riegel 8-3 last night! They will now face Norwalk St. Paul at Clyde HS on 5/25 at 4:30 PM.
Old Fort Local Schools is seeking candidates with a substitute teaching license to serve as permanent subs (4 days per week) for next school year. Individuals with a Bachelor's Degree in any field are eligible for a Substitute Teaching License through the Ohio Dept. of Education, and we can help you obtain that license. Interested individuals should reach out Mrs. Cobb at the JH/HS (
ecobb@oldfortschools.org
or 419-992-4291) or Mrs. Smith at the elementary (
ksmith@oldfortschools.org
or 419-986-5166) to express interest or obtain more information. Thank you.

Tonight's baseball and softball games at Danbury have been canceled. Make up date will be Friday, 5/20 at Danbury. Also for tomorrow's baseball Sectional Final game at New Riegel spectators will need to purchase tickets online through
www.ohsaa.org/tickets
. We are Division IV and the Clyde Region. Cost is $8 unless purchased after 2 PM tomorrow, when it goes up to $10. No Cash will be taken at the gate.
(Please disregard if you do not reside in Seneca County.) The Seneca County Commissioners are engaging in a county wide broadband study to better understand how the quality of broadband affects the education of students living in our county. Please take a moment to complete the following survey in order to provide input to this important initiative. Thank you.
https://www.surveylegend.com/survey/-My9Ev9TzMkPEAXPTM-_

District Track and Field at Gibsonburg 5/18- all tickets must be purchased online at
www.ohsaa.org/tickets
. Tickets are under the Northwest tab, Div III Gibsonburg site. Tickets are $8 if purchased before tomorrow at 1 PM. Field events will begin at 4 PM

Sectional Baseball on 5/17- reminder to purchase tickets for the sectional baseball game tomorrow through
www.ohsaa.org/tickets
. Tickets are $8 if you purchase prior to 2 PM tomorrow. They are $10 if you purchase after this time. We are in the Division IV Clyde Region.

Reminder: SBC track finals are at Clyde High School this afternoon. Field events start at 3:00 and running finals begin at 4:00.