Good afternoon. Varsity baseball and softball games at New Riegel tonight have been cancelled. The make up date for both is April 27.
Learning fractions in 4th grade is lots of fun! Check out these amazing projects with acute, obtuse, right, equilateral, isosceles, & scalene triangles. Our 4th grades sure are creative!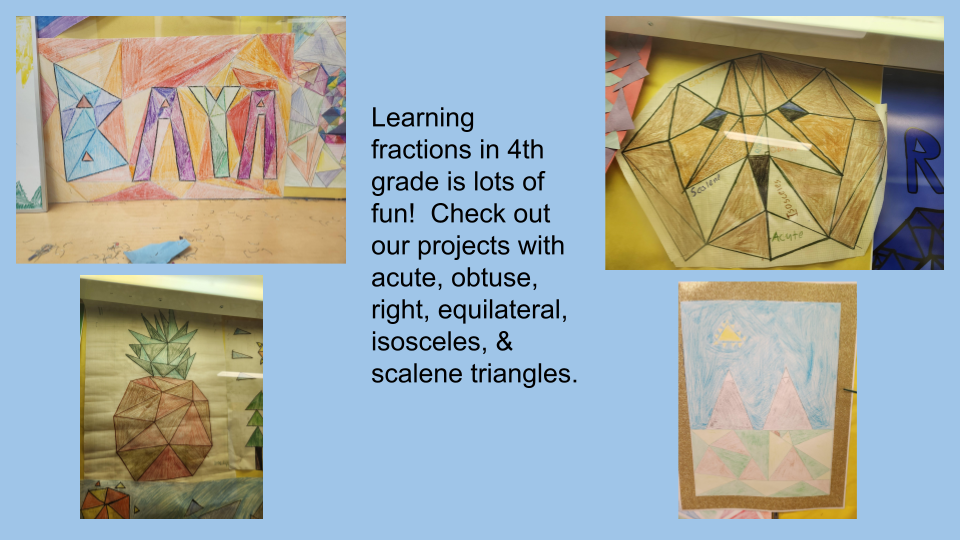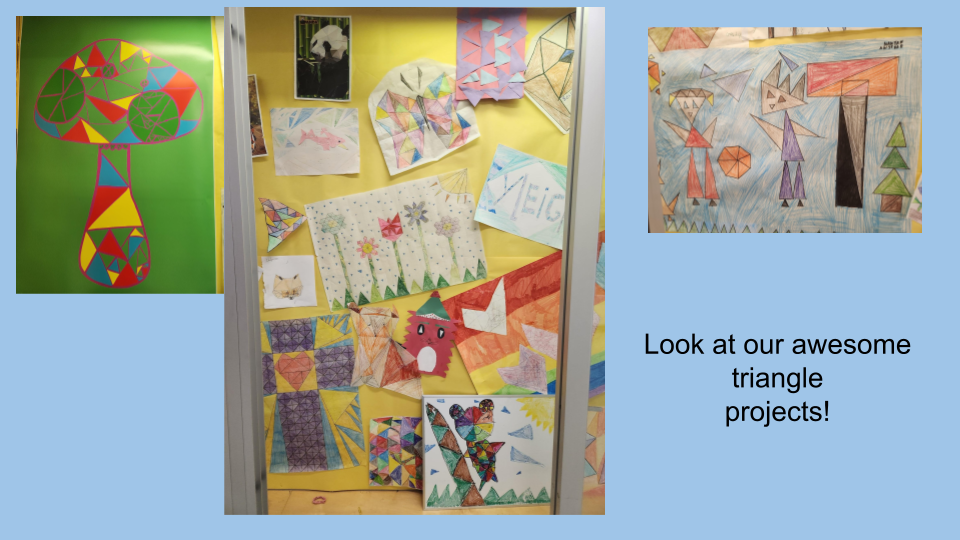 This is a reminder that the Open Enrollment Application closes tomorrow, March 31st at 11:59 PM. Please submit all applications by the deadline. The link to the application has been provided below. If you have any questions or concerns, please contact Tom Siloy at 419-992-4269 or
tsiloy@oldfortschools.org
. Have a great day!
https://forms.gle/73inaQJcqojAGACC7
Mrs. Scaife's students are great partners! They love to learn and work together throughout the day!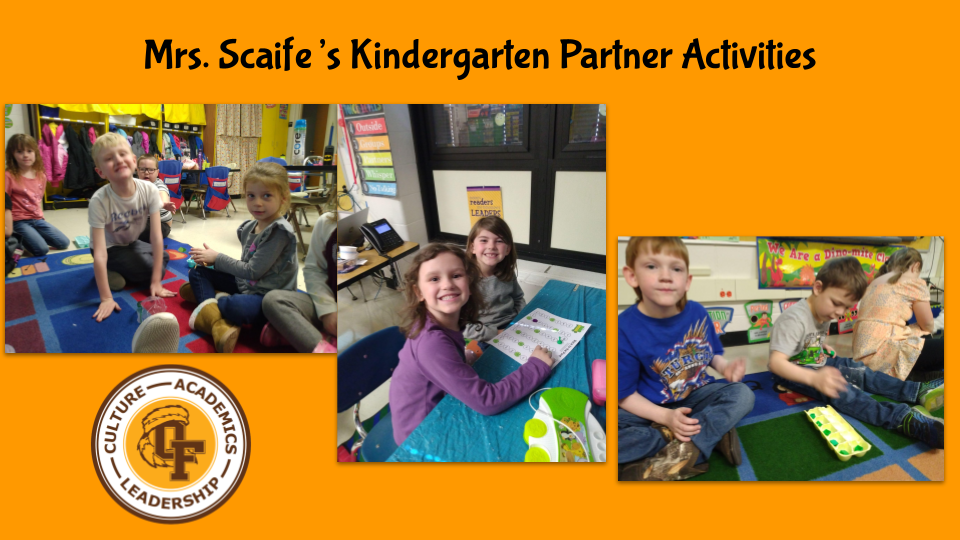 Spring equals baby chicks, right? Our 2nd graders have been learning about the life cycle of a chicken are hatching their very own chicks in class!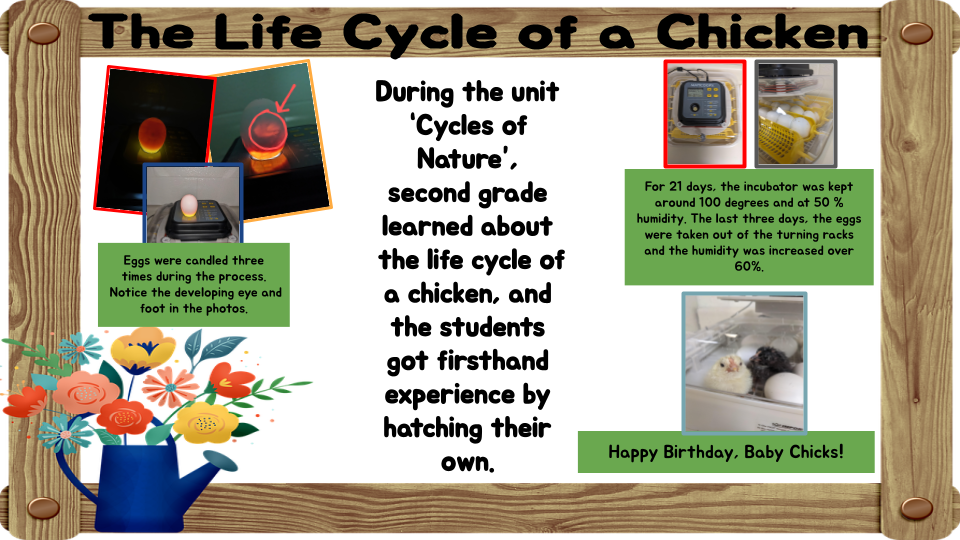 Kindergarten Registration is STILL open! You can register for Kindergarten on our webpage if you have NOT done so yet. We have also started scheduling Kindergarten screening appointments for April 27th and 28th. Please reach out to the Elementary office (419) 986-5166 if you have not received an email about screening. We are so excited to meet our new Stockaders!
Mrs. Ramsey's class was hard at work "digging up" those fossils. They are currently learning about the Earth's layers. Look at how hard they are trying to remove each chocolate chip from the cookie. I'm sure they had sweet success!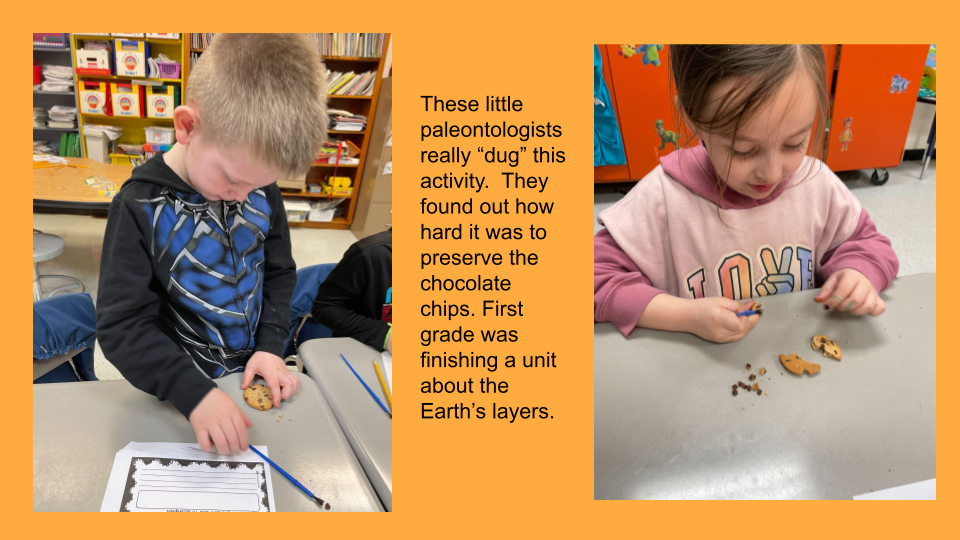 Old Fort Schools are on a 2hr delay for Tuesday March 28th
Mrs. Ayer's Preschool class tried to catch Lucky the Leprechaun. Although they had awesome traps, they were unable to catch the sneaky leprechaun!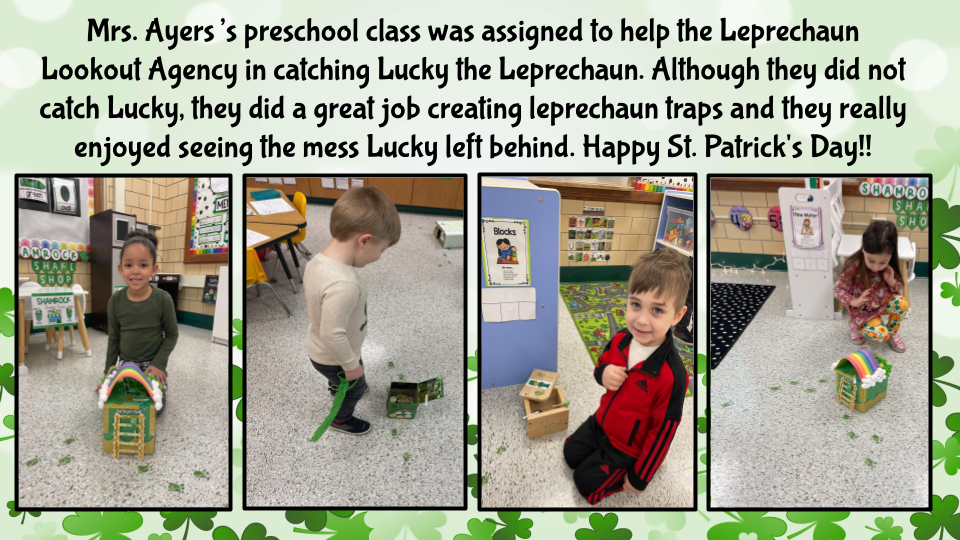 Tomorrow's varsity softball double header at Columbian and varsity baseball game at Margaretta have been canceled. The baseball game will be made up on Saturday, Apr. 8 at 10:00am and will now be a double header. There has been no make up date for the softball games at this time.


Good evening. This is a reminder that tomorrow is Spring sports picture day. Pictures will begin at 3:00. Please remember to bring your uniforms and picture forms. Friday after school will be senior banner pictures. Thank you.
Parents and Guardians: If you have a student receiving special education services, please see the letter and survey below from the Ohio Department of Education. Dear Parent/Caregiver, The Ohio Department of Education (ODE) would like to invite you to participate in a short, 25 question survey about your involvement in your student's education. Research suggests that parental involvement is a key predictor of positive educational outcomes. You may be eligible to participate if your child has an IEP and receives special education services. The purpose of collecting this information is to improve services for students with disabilities across Ohio. If you are eligible to participate and you enroll in the study, you will be entered in a drawing for a $50 gift card. Your chance of winning a gift card is approximately 2.0%. Please click on this link or use the QR (Quick Response) code (see below) to find out more about the survey and if you are eligible. Sincerely, David Julian, Ph.D. Special Education Family Survey Director (Collecting surveys on behalf of the Ohio Department of Education)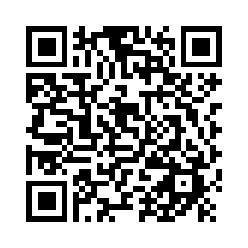 Old Fort LSD is looking for individuals interested in a Substitute Grounds Worker. If interested, please fill out the application at
https://5il.co/1q811
and send it to John Miller at
jmmiller@oldfortschools.org
or drop it off at the High School Office. Thank you!

The Old Fort LSD's 2023-24 Open Enrollment is now open. Please click on the following link to complete the open enrollment application for your student:
https://forms.gle/nwnUzVM4uDAv4pHUA
One application is required per student. Old Fort LSD will be accepting Open Enrollment from March 1, 2023 thru March 31, 2023. A proof of residency is required to process open enrollment applications. Please send a proof of residency (utility bill, lease contract, etc.) to Tom Siloy at
tsiloy@oldfortschools.org
. You may also mail the proof of residency to Tom Siloy at 7635 N CR 51, Tiffin, OH 44883 or drop the proof of residency off at either building. If you have any questions regarding the open enrollment process, please contact Tom Siloy at the above email address or by phone at 419-992-4269.

Please mark your calendars for Monday, March 6th for our spring sports OHSAA player/parent meeting. At 6:30 we will meet in the high school commons and welcome Old Fort athletes and parents and share updated sports guidelines for the spring. Immediately following, players/parents will transition to sports specific meetings with their coaches. This meeting will only last about a half hour. There is a 7:00 athletic boosters meeting to follow. All are welcome to attend the booster meeting as well.

The Old Fort Local School District is seeking individuals who are interested in a 5.75 hour JH/HS Cook position. Please visit the following link to access the application:
https://5il.co/1puf2
Please send completed applications to JH/HS Principal, Erica Cobb, at
ecobb@oldfortschools.org
, Thank you!



Old Fort LSD's Open Enrollment will begin on Wednesday, March 1, 2023 at 9:00 AM and will close on Friday, March 31, 2023 at midnight. The Open Enrollment Application will be accessible on the District's website on March 1, 2023. If you have any questions, please contact the District Office at 419-992-4269. Thank you!