The JV softball game scheduled for tonight, 5/2 has been cancelled.

This year the Elementary Student Council planted a tree outside of the elementary schools near the main entrance in honor of Mrs. Maria Scherger!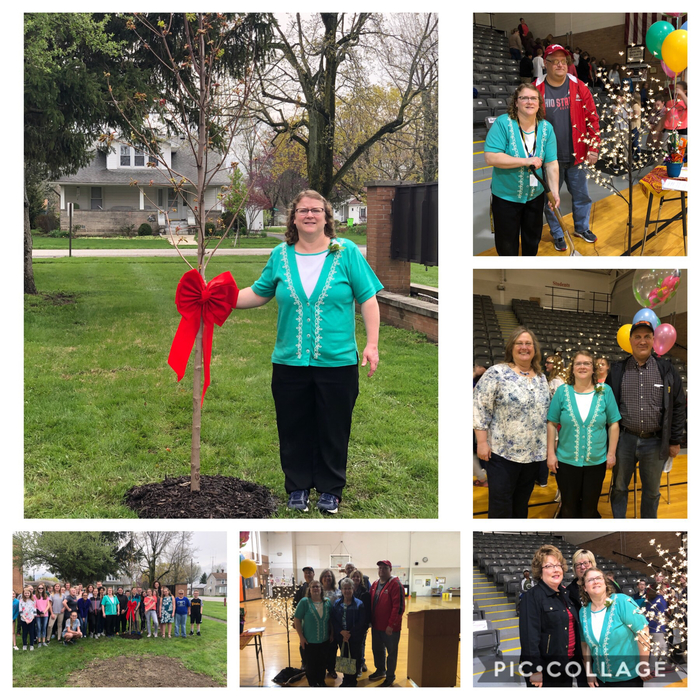 The baseball game scheduled for tonight, 4/26 @ Danbury has been cancelled. As of now, softball is still on.

The student lighthouse team welcomed our new Kindergarten students and parents coming in for screening!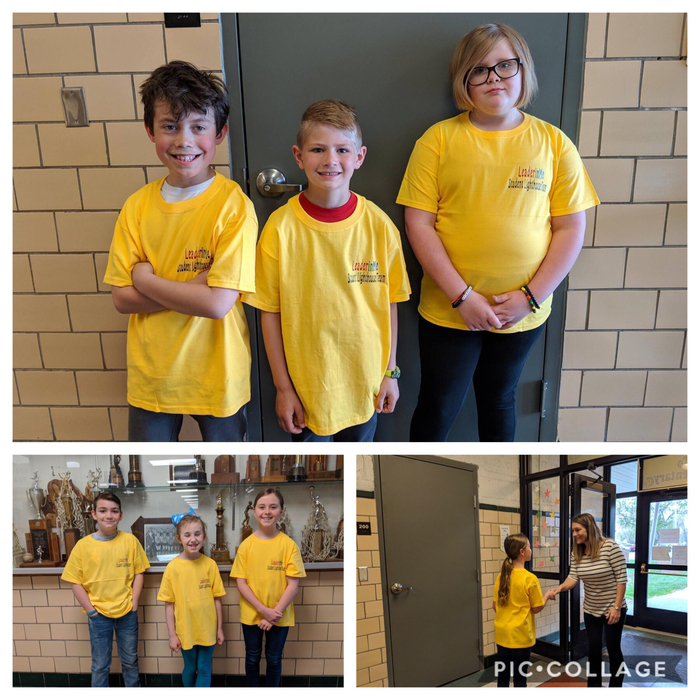 Old Fort Elementary Arbor Day Celebration!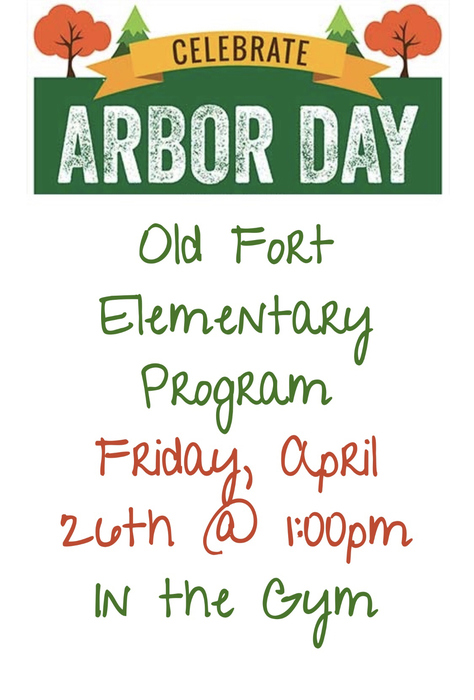 Old Fort Elementary Muffins with Mom!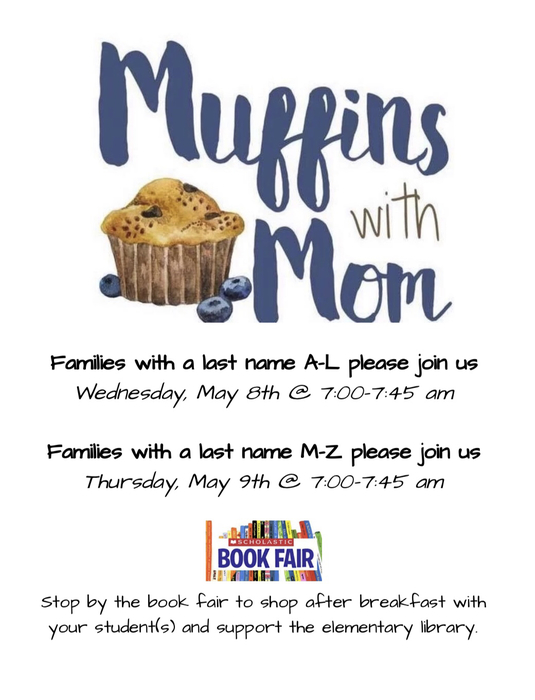 The Old Fort Board of Education will have a special board meeting on April 23, 2019 in the High School Library, beginning at 5:00 PM

All sporting events for tomorrow, Saturday, April 20th, have been canceled. Varsity softball & baseball @ Margaretta, JV softball vs. Margaretta, and Varsity Track @ Fostoria. ~Have a great Spring Break!

Just a reminder - Spring break starts tomorrow, 4/18. We will return to school on Tuesday, 4/23. Everyone have a Happy Easter!


Please join us this weekend for our Bakery Bingo event - you don't want to miss it!
Scholastic Book Fair Volunteers are needed for our spring Scholastic Book Fair, to be held in the Old Fort Elementary Library, the week of May 6 – 10. If you would enjoy helping our students at the Book Fair, please contact the elementary at 419-986-5166, or email chairperson at:
nmcnamara@oldfortschools.org
.


The baseball and softball games scheduled for tonight, Monday, March 25th, have been cancelled.

3rd Quarter grade cards were sent home with your 7-12 grade student today. If they did not receive a grade card, they were given a statement instead for unpaid fees. Please feel free to call the HS office if you should have any questions. Thank you!

Do you have bags of unwanted clothing? Looking for a place to send them? Well, look no further! You will see "bins" located at both Old Fort Elementary and Old Fort High School. You may ask, how does this work? All you have to do is drop off men, women and children's clothing, shoes, and textiles. The school earns money for each pound of recyclables collected. Then, the textiles are re-purposed, recycled, or reused. Not only are you helping the school earn money for student/staff events, you are helping the Earth. That's a win-win!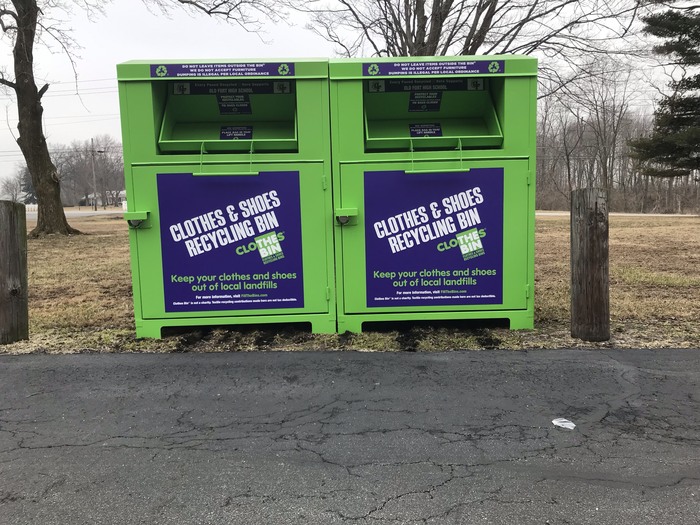 Attention Open-Enrolled Parents: The 2019-2020 Inter-District Open Enrollment for Old Fort Local Schools will be available "Online Only" starting Monday, April 1, 2019 at 8:00 AM. It will remain open through May 1, 2019.

Eighth grade scheduling meeting! All current 8th grade students and parents are encouraged to attend an informational meeting concerning their freshman schedule and high school plan. The meeting is Thursday, March 21st, starting at 5:30, in the high school commons. We look forward to seeing you!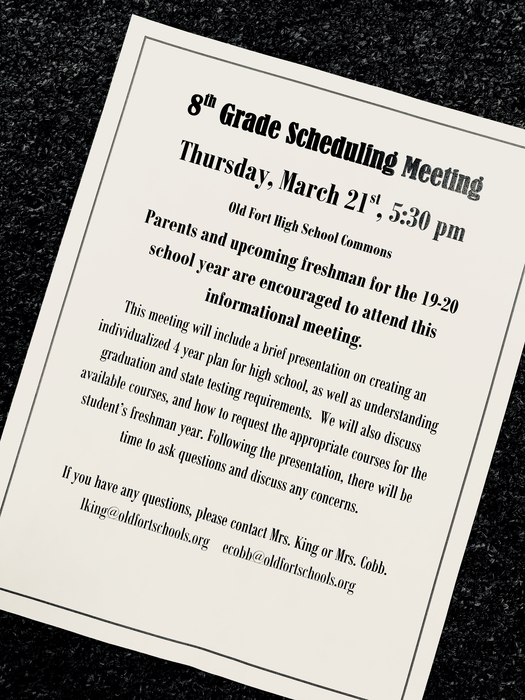 Tonight, 14 of our senior students were honored at the National Machinery Citizenship Awards. This program focuses on the importance of good citizenship, conduct, proper attitude and conscientiousness during their high school years as a foundation for becoming more responsible citizens in adult life. The staff at Old Fort voted on multiple aspects: citizenship, reliability, integrity, responsibility, leadership, attitude. Congratulations Harmon, Weston, Laini, Morgan, Jarett, Karli, Katie, Jenna, Lydia, Madison, Emily, Anna, Erika, and Nicole!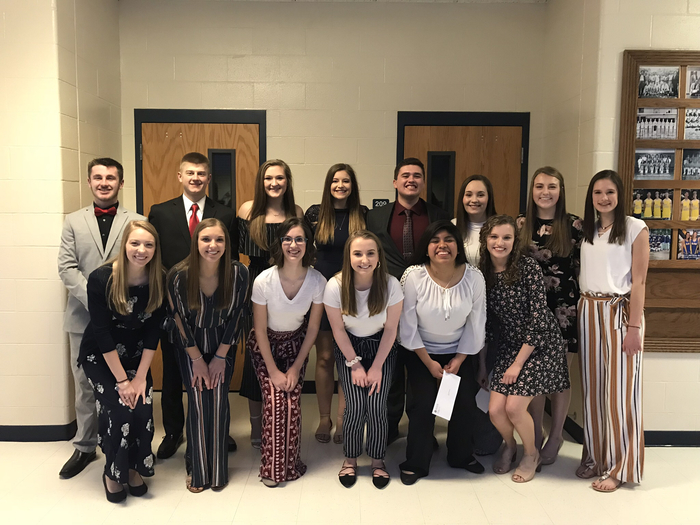 Some pictures from Mrs. Reineck's class stem activity creating bridges after reading The Three Billy Goats Fluff this week.